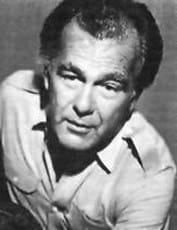 «Somatic exercises can change how we live our lives, how we believe that our minds and bodies interrelate, how powerful we think we are in controlling our lives, and how responsible we should be in taking care of our total being.» Thomas Hanna
La méthode que j'enseigne a été créée par Sarah Warren qui suit la tradition de Thomas Hanna, l'un des personnages les plus importants de l'éducation somatique. Il était parmi les premiers à enseigner la méthode Feldenkrais qu'il avait apprise auprès de son inventeur, Moshe Feldenkrais. Il a trouvé par la suite une nouvelle technique qui distingue sa méthode d'autres: la pandiculation.
Thomas Hanna a forgé le terme « somatics » (« éducation somatique »)  en 1976. Son livre « Somatics, Reawakening the Mind's Control of Movement, Flexibility, and Health » 1988 (traductions françaises: « La Somatique » 1998, « Le mythe du vieillissement » 2020) n'est pas seulement une initiation à sa méthode et une explication passionnante du fonctionnement du corps humain mais aussi une réflexion philosophique sur la vie humaine.